Here are some pics from our November 5/2011 Ferret/Halloween/Pizza Party.
Kiki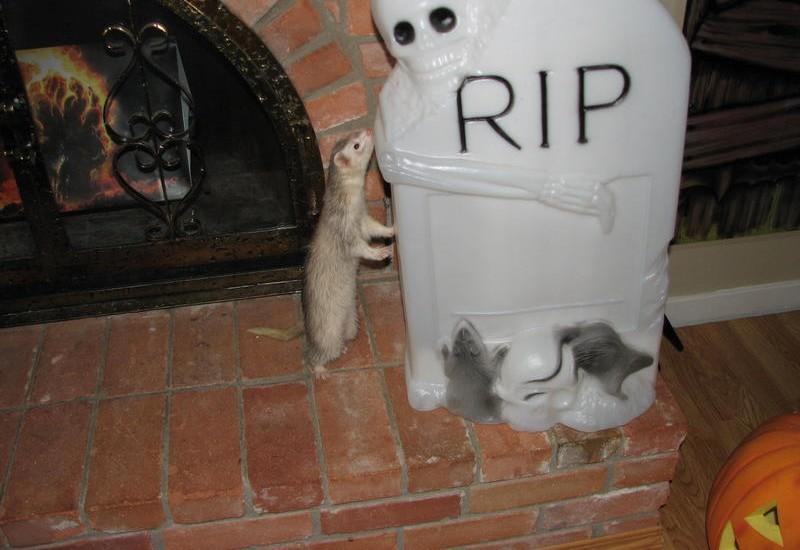 Bella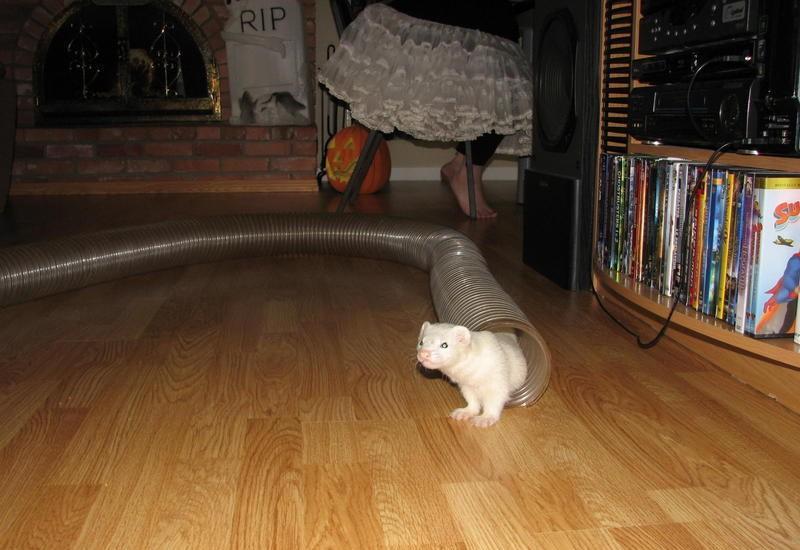 Kiki and Felix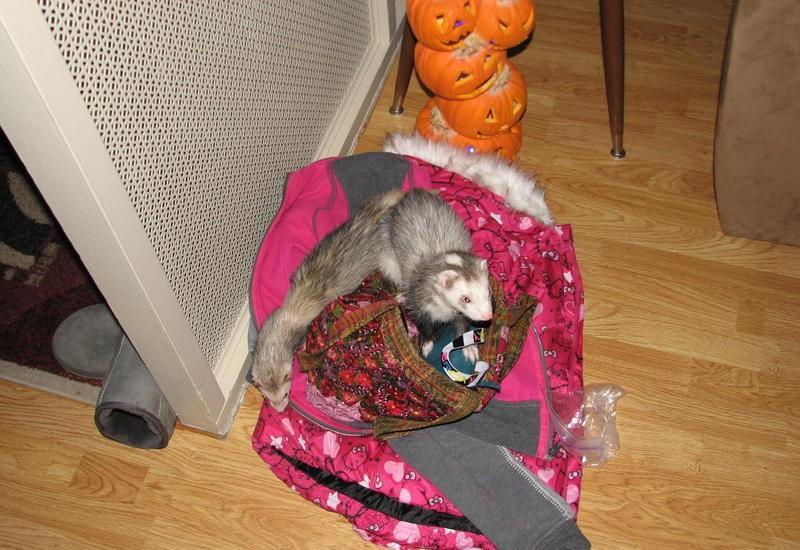 Bella and Kiki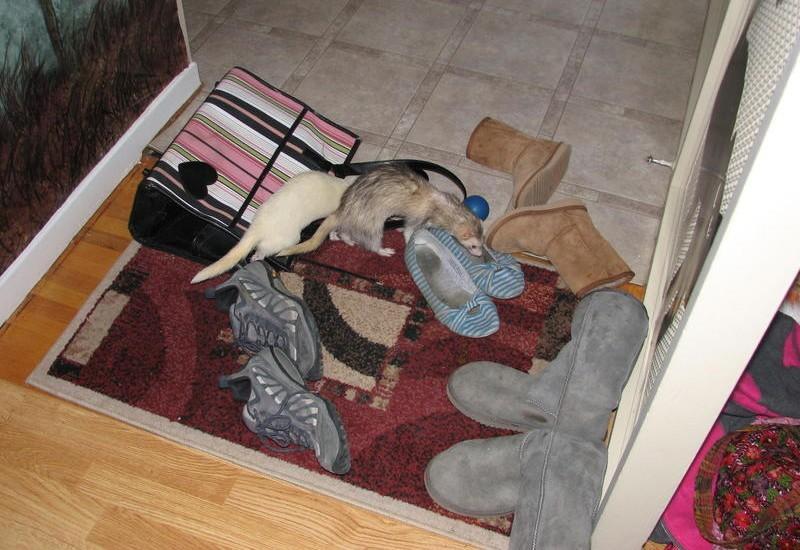 Kiki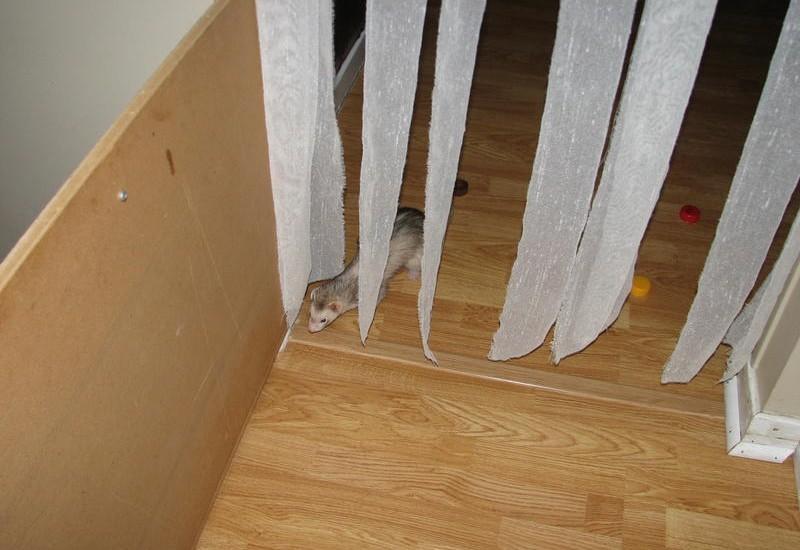 Felix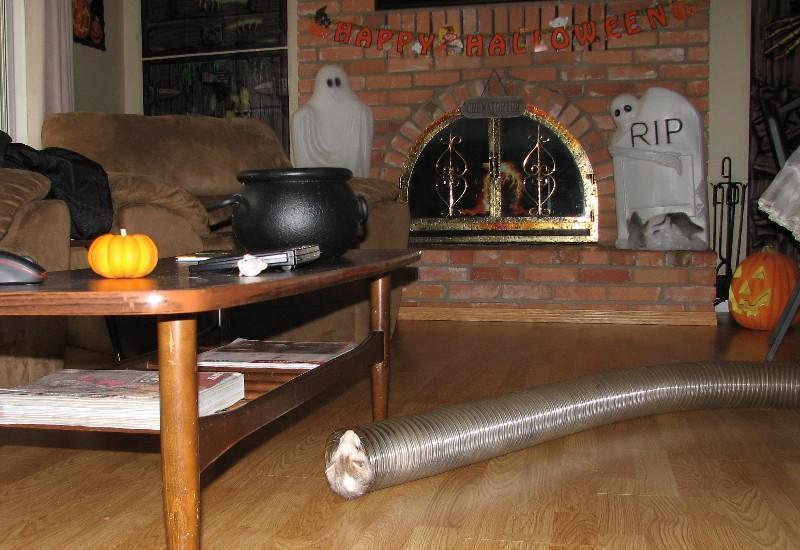 Bella and Loki (Loki turned 3 on Halloween)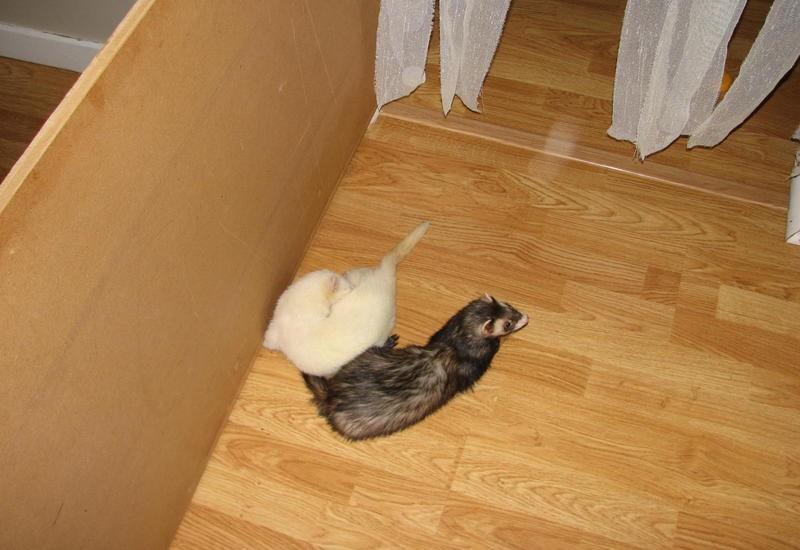 Mia holding Kiki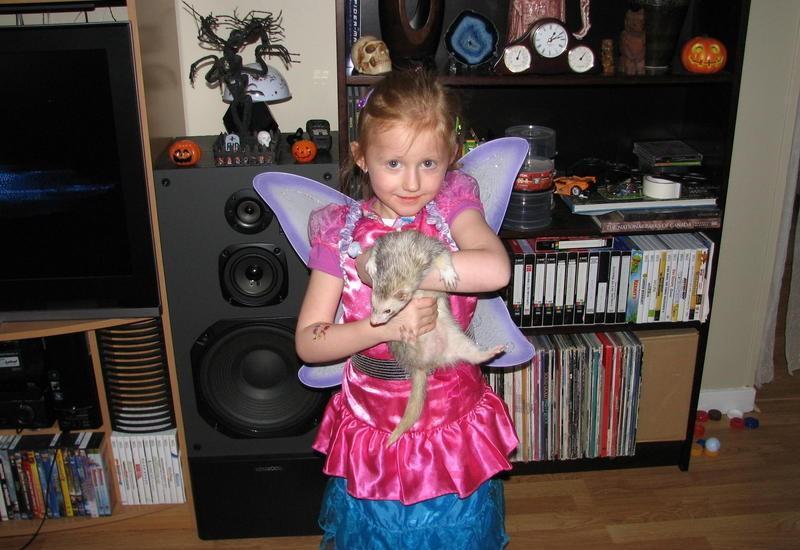 Loki exploring, Abby up top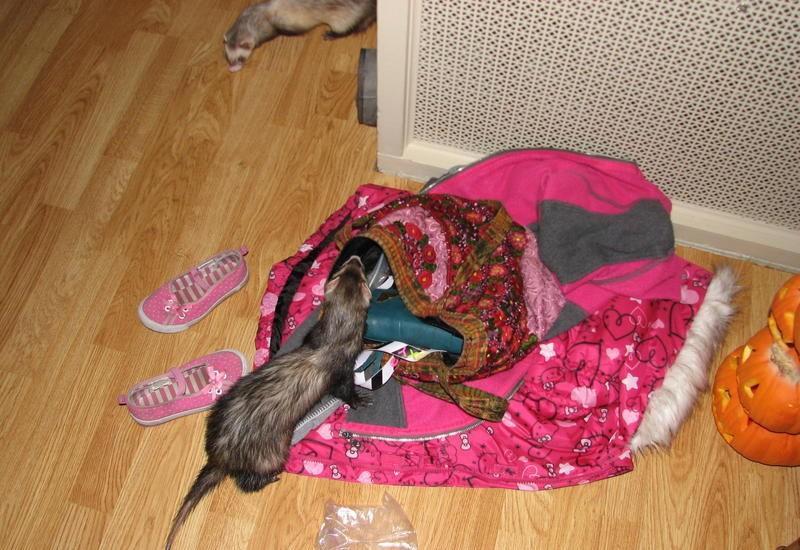 Top to bottom, Bella, Kiki, Abby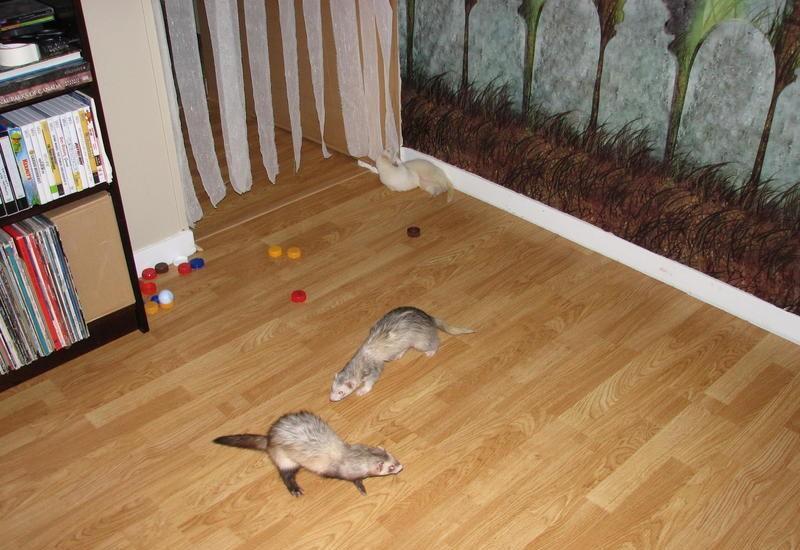 Mia 'encouraging' Abby to go in the tube :-)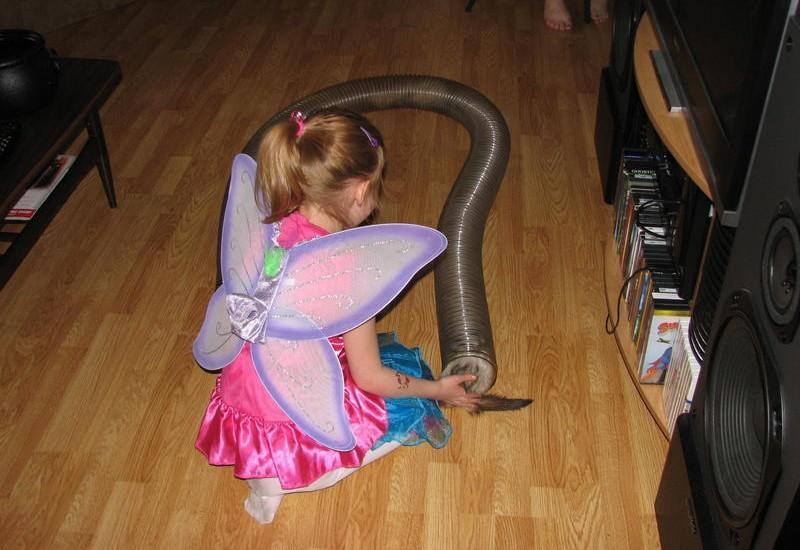 Loki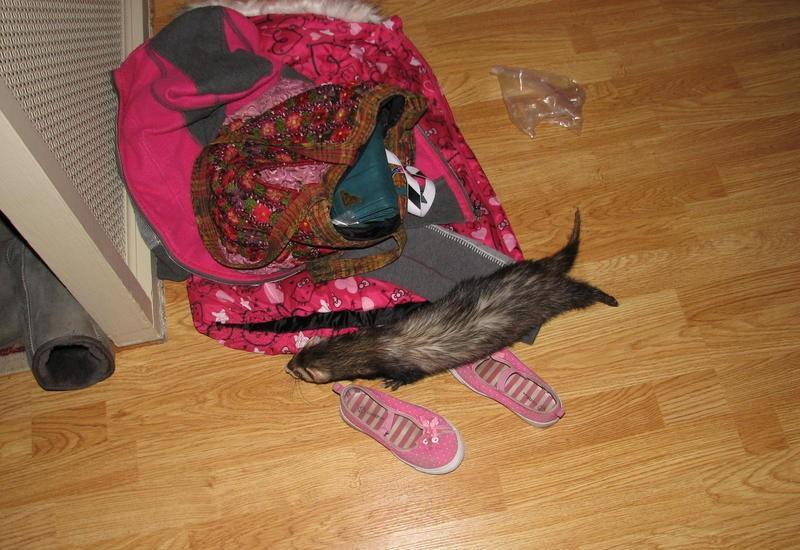 Kenalee, Mia and Sarah (and my Halloween clock on the wall, with castle and bats)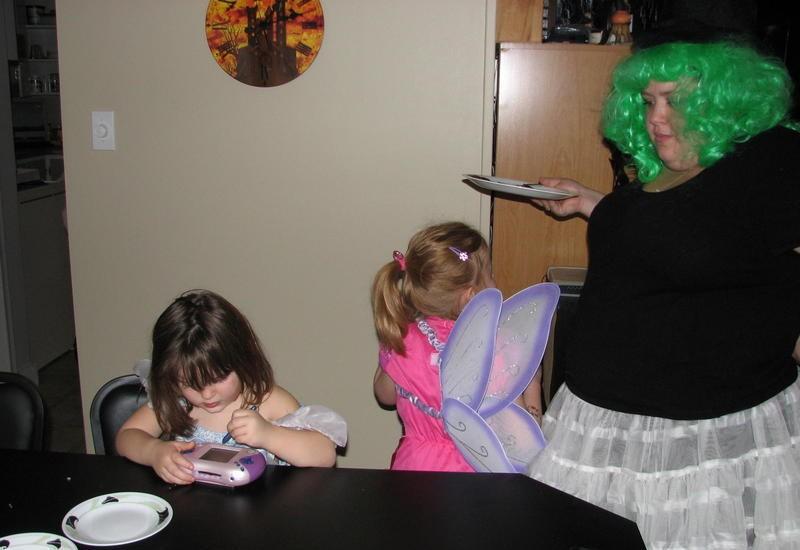 Abby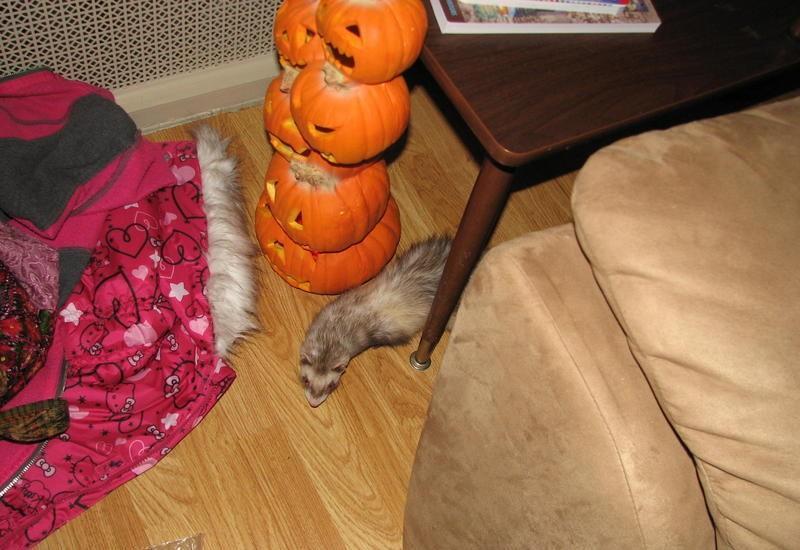 Sarah holding Felix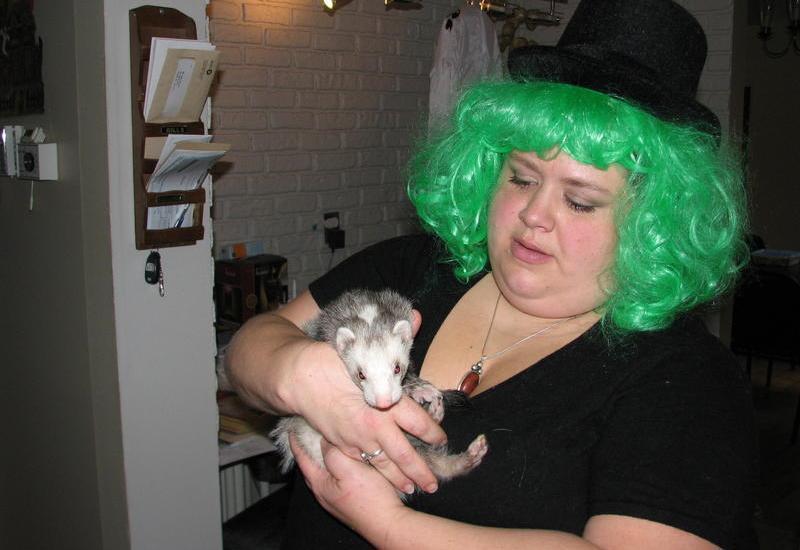 Christina and Mia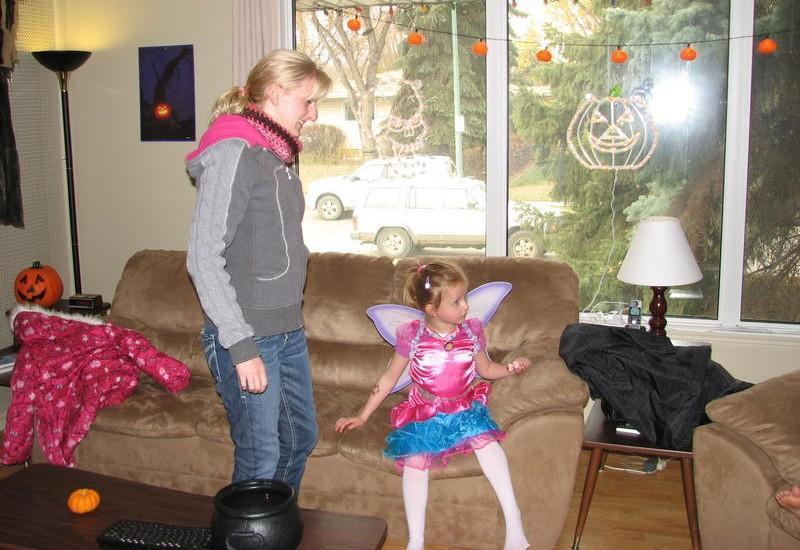 Christina, Kenalee and Sarah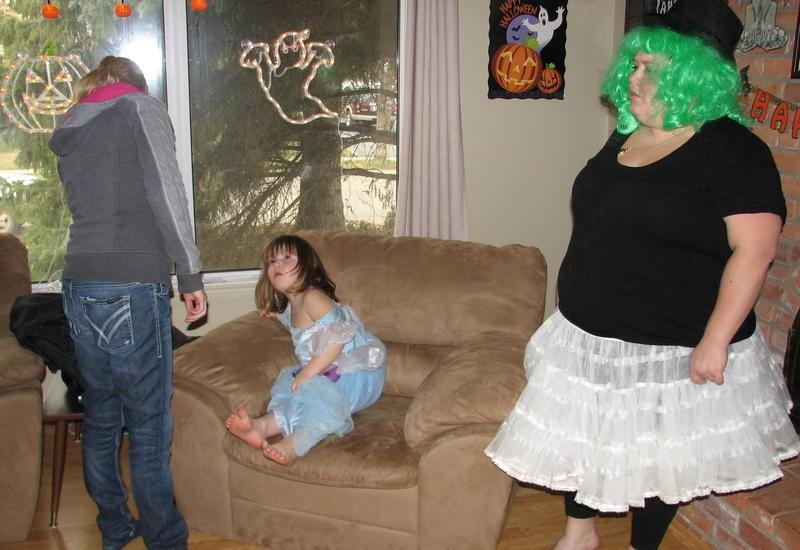 Kiki and Kody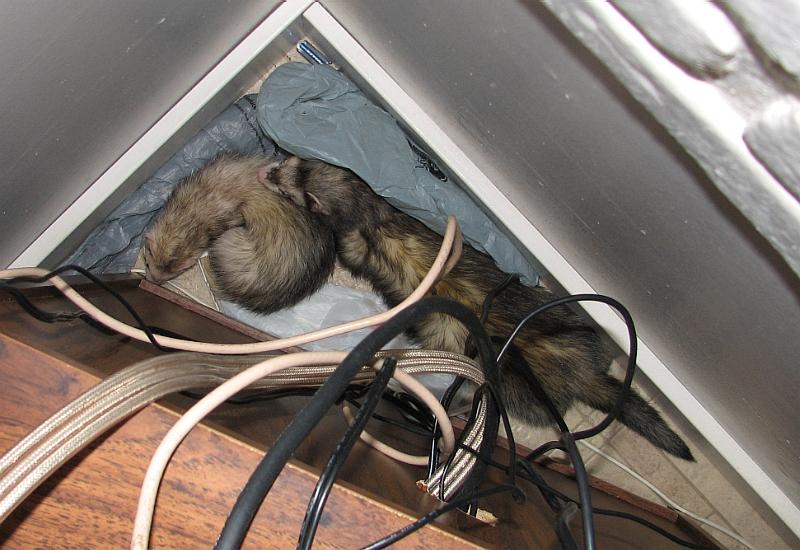 Clark Kent holding Bella (I don't recall inviting him)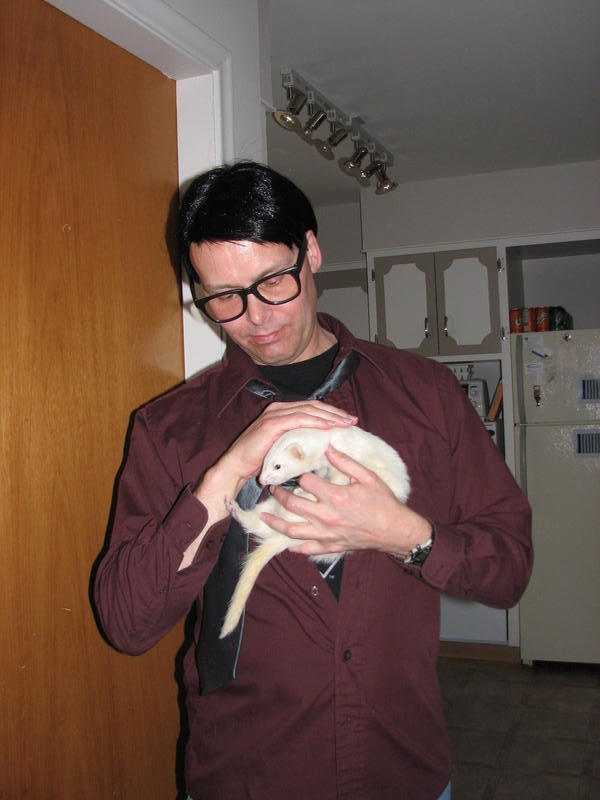 And here are some of my decorations. Happy Halloween!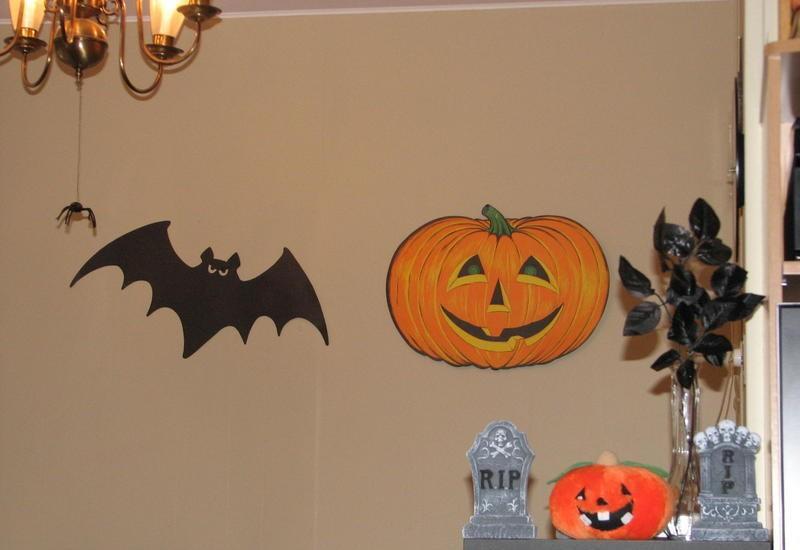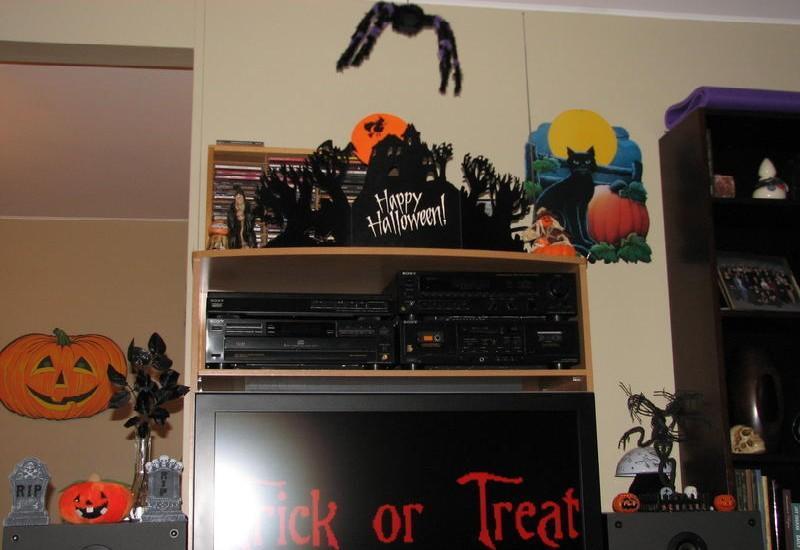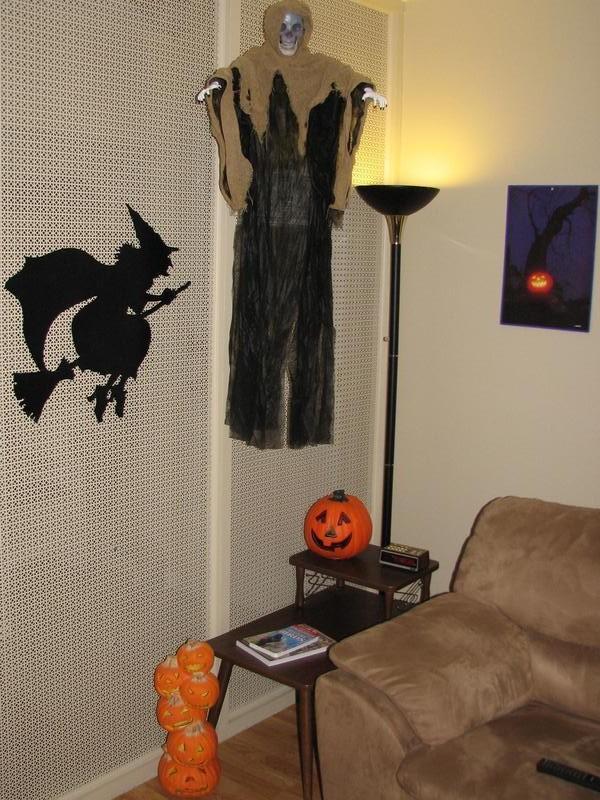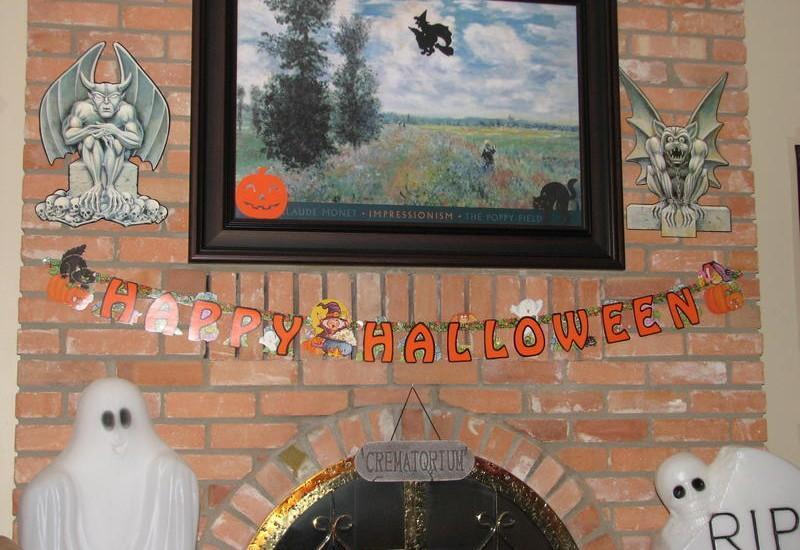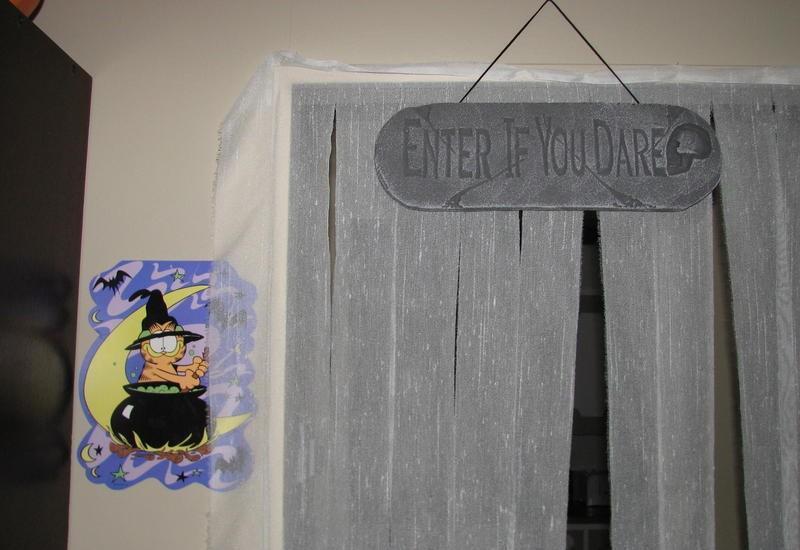 And here's a short video of some of my active decorations. Click to watch.
Back to my Ferret Page