Been a while since our last ferret party. Here's some pics from March 20/2005:
Zara playing 'whack a mole' with Tommy: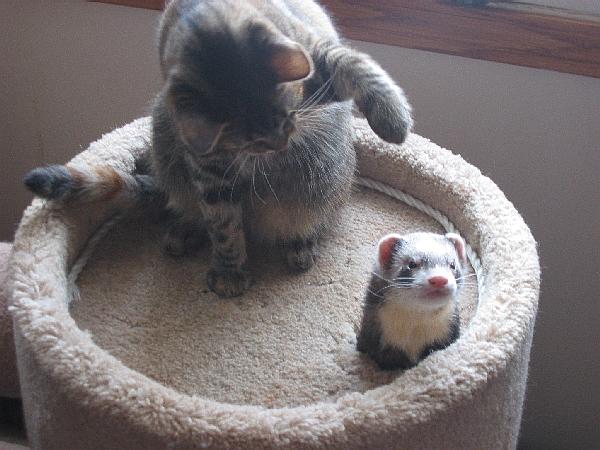 This mole's got fangs!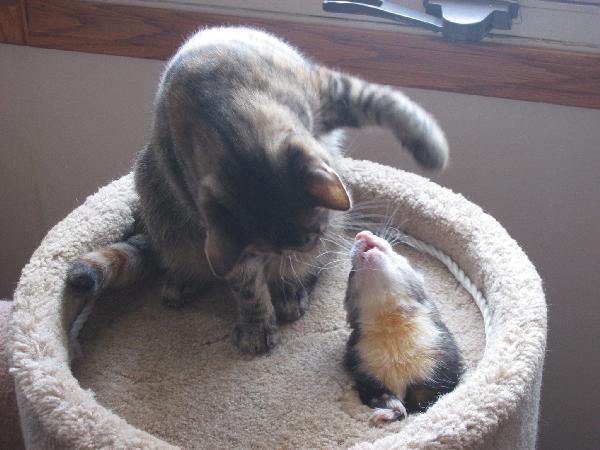 The game's no fun if they just want to kiss you: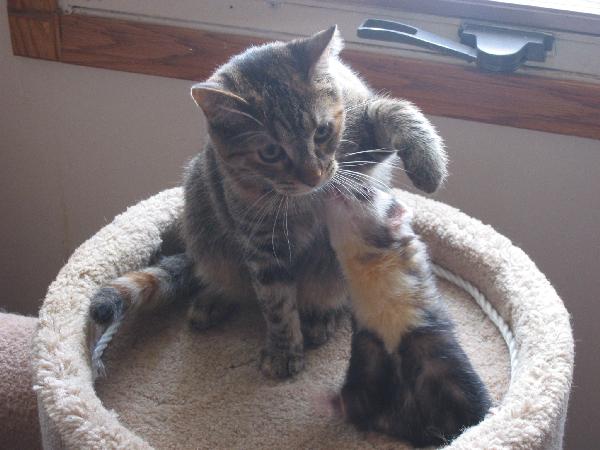 Merlin:

Merlin checking out Candace's camera case: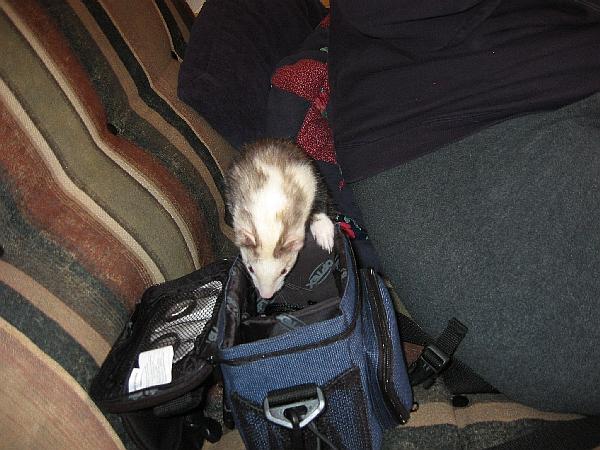 Luna meets Pandora: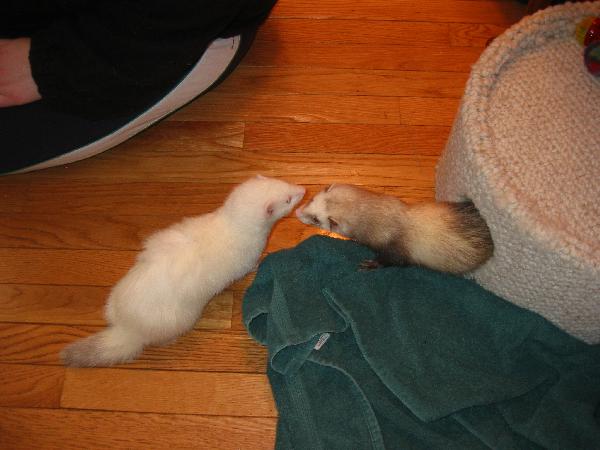 Look Ma, no bloodshed!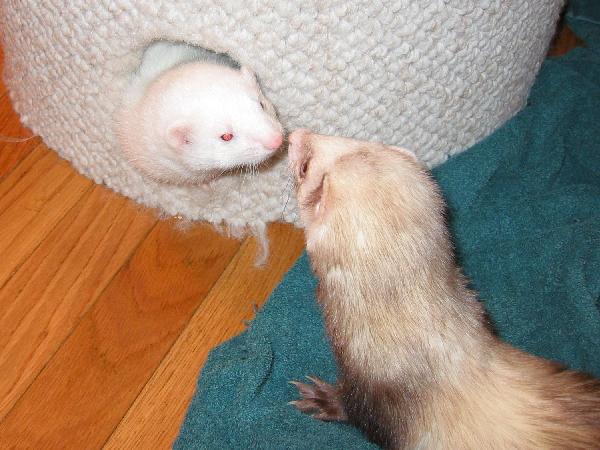 Tommy looking sleepy: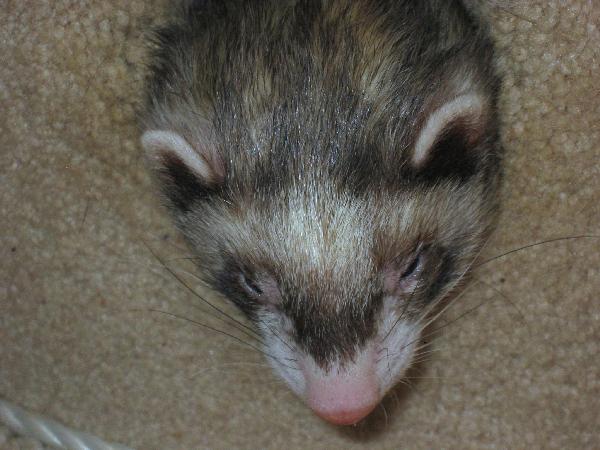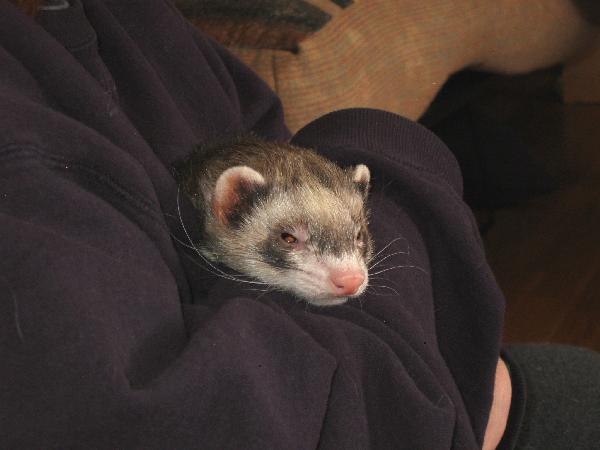 Doodlebug: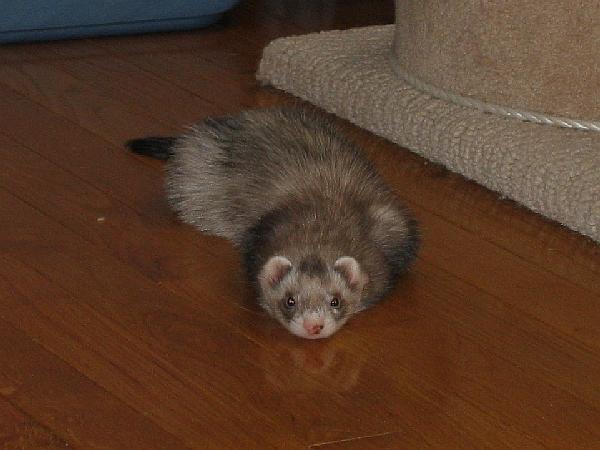 Tommy in the carrier, Owen looking in: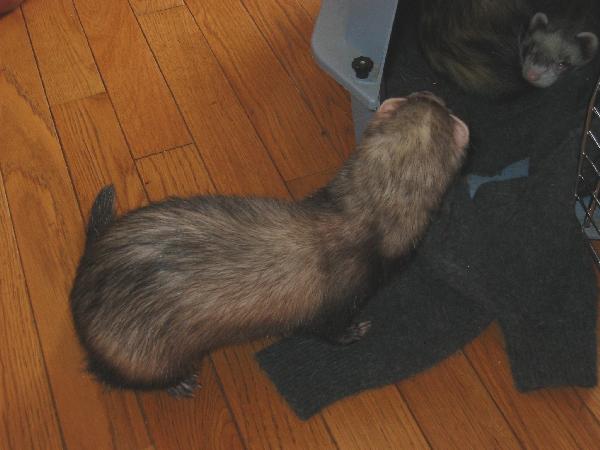 Meatball: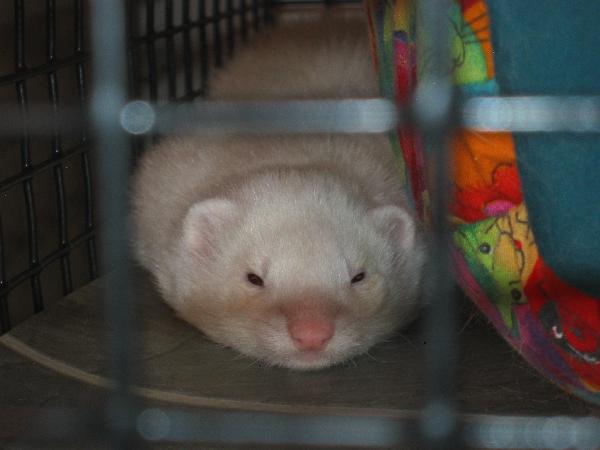 Merlin: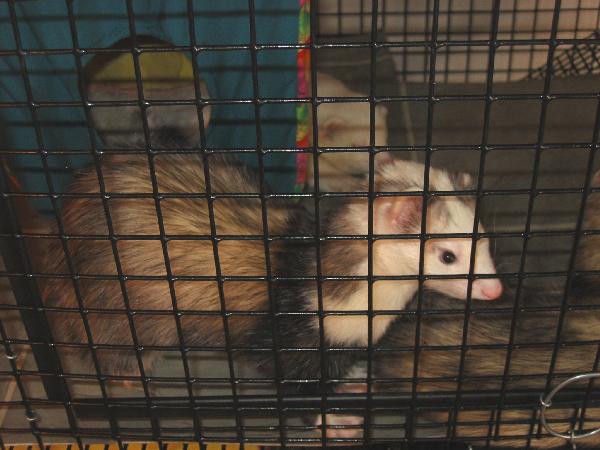 Left to right: Merlin, Meatball, and Apple: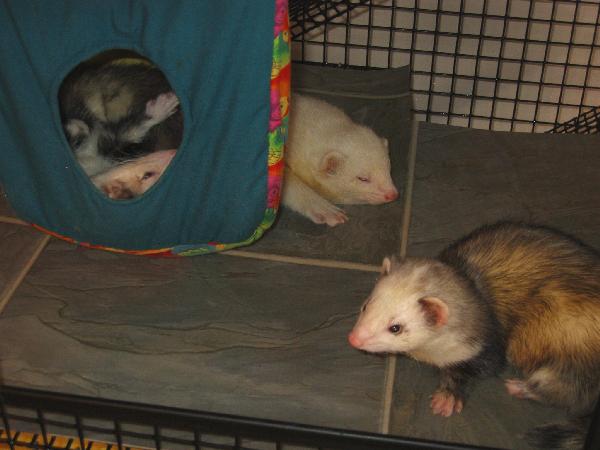 Back to my Ferret Page